Temptation to Kiss..
There she sits
Staring, Waiting, Luciously
In her dress, so neatly tucked
And yet so easily to be undone


She waits
She purses her lips
Inviting me to her domain
She never screams nor shouts for my attention


Just a grasp away
To hold her in my fingers
She has one kiss and many more in store
She awaits


I resist, She waits
I say "NO!! I cannot have you!!", Yet she still waits
Many patronize her
And she gives her kisses away freely


I still resist, but now she fades
Little by little, she fades
I think, maybe I shouldn't resist
But alas, I have waited too long



She is gone.......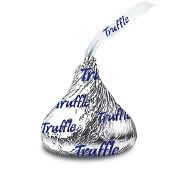 GOTCHA!!!!
Labels: Gon Krazy