Singapore : Outeat Outeat & Outeat
We ordered banana leaf rice at Iniavan's for lunch (not too far from Rotan Lane and Foo Chow Methodist Church)
I wonder if the FooChow's like banana leaf rice.. ?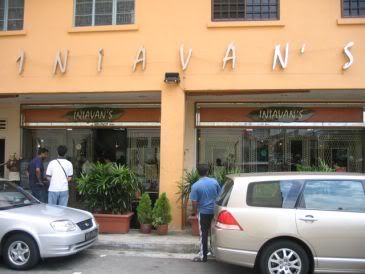 We ordered some chicken, mutton and crabs.. well a bit too much of crabs.. since I don't eat them.. *grin*.. So .. Chris.. out ate all of us.. to much of his dismay.. Watch Chris in action..
Gabe Helps Chris disect the Alien like Crab
While Chris Gives the Crab some Claw Action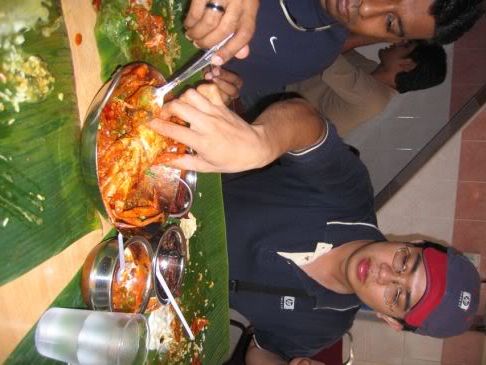 Gabe still disecting the Crab
(yeah the indian guy eats with fork and spoon.. an embaressment!!!)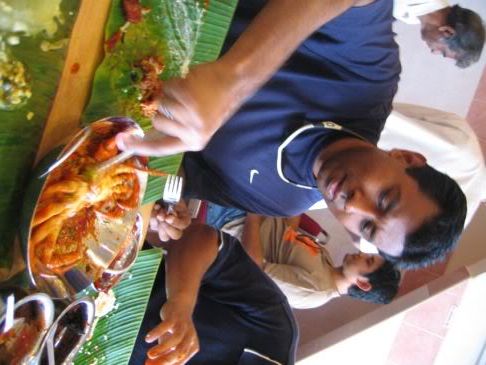 And For desert.. Papadams!!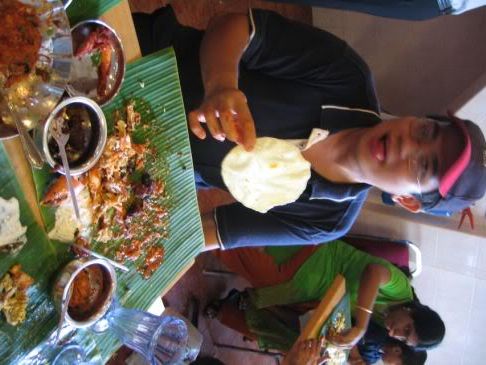 Labels: Roadtrips