Grace & Alex's Wedding
On the 12th of August, 2 Wonderful friend's of mine got married.. Grace and Alex.. or is it supposed to be Alex & Grace... for me it's the former.. I know Grace much much earlier than Alex... we sang in the choir together about 4 years ago.
By far, this is the best wedding I've ever attended.. details at their
website
.. for better pictures and better news coverage..
Alex runs his own
Webhosting services company
.. hence the canggih-ness of the website lah!!!
More links and description at the website itself..
Now the narcissist in me wants to post pictures of myself.. hahahaha.. I just got these pictures from them yesterday.. so cool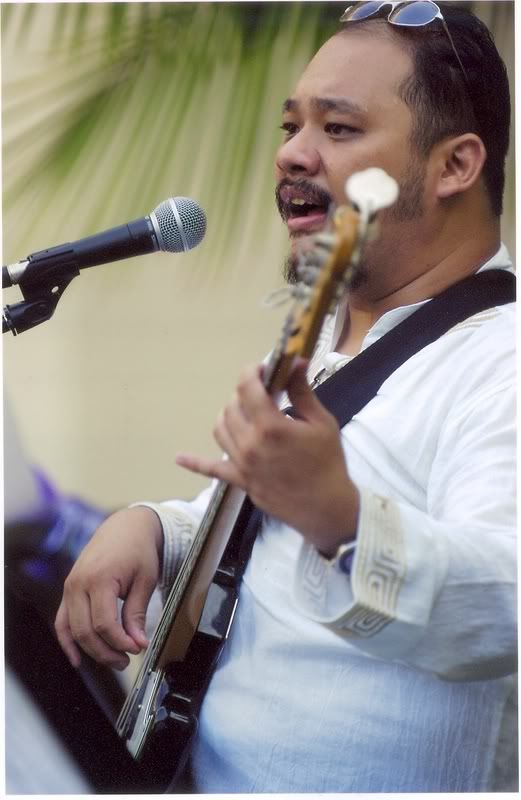 Me singing, while playing bass at the wedding ceremony.. played bass for 3 songs.. and also the wedding march in (Canon in D.. or was it A? )
Fast FAQs
1. The Sunnies were left on intentionally.. to hide the bald head and to look cool
2. The Shirt was bought specifically for this occasion from Padang Besar... Love the shirt... My mom loves it too..
3. I actually can sing and play bass nowadays.. but timing still lari (runs)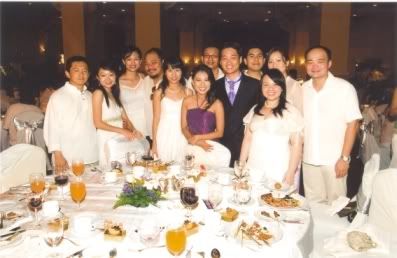 The group of ppl seated at the same table..
And then there's me and my girlfriend.. Emily :D .. making her first appearance on my blog .... it's a fantastic picture of her.. :D
Labels: A matter of Fact