Ye Roadhouse Grill Adventure - Part Deux
So after messing around with our food, we took a few more pictures and waited patiently for the food.. each of us ordered a different dish. I forget what was it we ordered, but one of the was the messy burger, mine was the chicken.
Messy Burger ~ Chris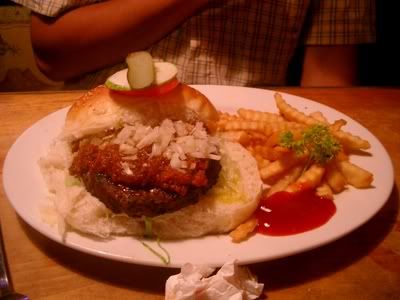 "The Forgotten One" ~ Luke
The Chicken Burger ~ PaulOS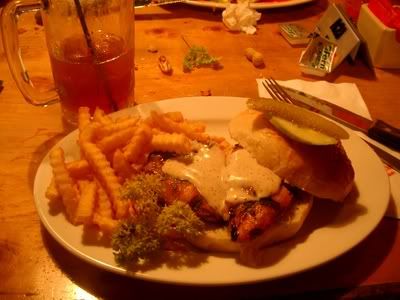 Food was yummy and very filling!