Ye Roadhouse Grill Adventure - Part III
Continuing the pictorial adventure...
"Luke, make sure you have a high angle of attack when you dig your Light Fork into your burger. Use the FORCE Luke!" ~ Chris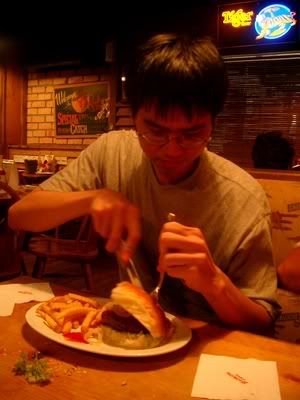 In case you need to barf somewhere..nooo.. This old (t)rusty bucket contains the huge peanuts (Trademark of Roadhouse Grill) also you can dump the peanut shells on the floor to give ye olde western feel to the place.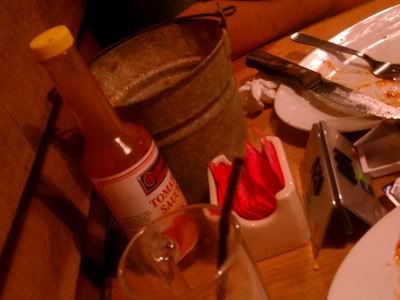 When Luke's bored he'll use the power of the FORCE to design something as creative as this from leftovers. *wink*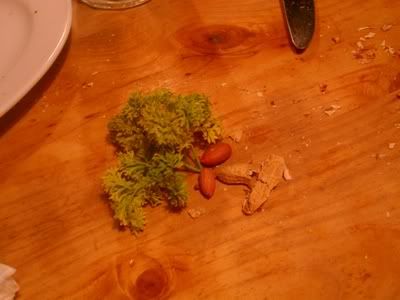 *GRIN*