Batam oh Batam..
Dear Blogiary,
Today Gabe and I got up at approximately 815 am. Gabe prepared his famous oatmeal breakfast, melted in a bit of chocolate into the oatmeal, along with some heated up "cucuk kodok" and prepared a hot cuppa Ipoh White Coffee to go with it.
We then left the house @0920 to go see Grace, Gabe's friend ok ok.. girlfriend... sweet gal. We had to after all return her car. So we then drove to our next destination.. Harbour Port... why? We were going to visit Batam Island, Indonesia. We bought our round trip tickets for Singapore-Batam-Singapore, on the spot... for SGD27 each. We then proceeded to make our way to the immigration gates. I decided to purchase a cheap kodak box camera for SGD13.90...
Our water transport vehicle (boat-lah) was due to leave at 1020. So we hustled to our gate to only discover that the boat had not yet arrived. We waited for a few more minutes and then our boat the Asean Raider arrived. We boarded the boat at 1030 and took the open air seats. It was warm but I had hoped that the sea breeze brushing against our faces along the boat ride would be a welcome treat. The boat did not leave until 1055. The boat ride took nearly an hour to reach Batam Island. From there we passed through the customs only to be greeted by a hoarde of taxi drivers. Gabe was trying to point out to me a few CPF bounty hunters. (CPF is like EPF in Malaysia.. and these "bounty" hunters are out to identify pensioners who have withdrawn their CPF to be spent on the oldest profession in the world)... or so Lord Longshank tells me. I did not see any of them but.. as the Rock says.. "It doesn't matter"
We went to the hypermarket across the street to look for some maps of Batam. None were to be found at all. I had to whip out my Bahasa Malaysia with an Indonesian accent to communicate with the locals. Nothing much was to be found at this place. We then took a cab (after some negotiation with the locals) for a price of 25000 Rupiahs (1 SGD = 5760 Rps) .. So the cab ride was ok.. took about 20 minutes to our next destination.. the town called Nagoya. We arrived at a food stall that sold Nasi Padang. Food was nothing great to shout about.. and hence no pic were taken.. the bill came up to 77000 Rps... a rip-off.. the woes of a tourist huh?
Anyways, we walked around town, looking at different stuff looking for maps, a telephone cover for my old 6210.. it's cracked.. badly.. and there was really nothing much to look for.
Gabe bought a Polo shirt and then at 1500 we made our way back to the port.. we had already grown bored of Batam Island.. The taxi ride in this new looking Toyota costs us another 25000 Rps. We went back to the Hypermarket to have another look see before heading back to the port.. ho hum.. bored bored.. exchanged my rupiahs back to SGD.. and then went through the immigration and into the waiting lobby. We were expecting our boat to depart at 1615. Our watches showed.. 1550... and we were just waiting to get back to Singapore.
Then Gabe just prompted me.. "Hey, our tickets doesn't say which boat we're gonna take back. ".. I then took my ticket to the officers in the waiting room.. he looked at me with a "give up" look and said that I need to book a seat on the boat back. And the booking needs to be done at the ticket counter. So Gabe and I ran out of the waiting room, informing the custom officers that we were gonna book our tickets at the counter... We then went to the information booth, and local guy was kind enough to help us to the ticket counter to help us with booking our tickets. We booked our tickets for the 1615 boat ride. So we hurried back through the customs and down to the waiting room, hoping that we wouldn't miss the boat ride. It was 1610. And we were sure we wouldn't miss our boat. And to our relief-dismay, we were informed that the boat had not yet arrived.
So Gabe and I stood around waiting for the boat. Time passed by (1630) and still no sign of the boat.. the Golden Raider.. (what's this a sick episode from Indiana Jones?) So I went to the officers and asked them again.. "Where's the boat?" then they told me.. "The boat has not arrived yet, it will only arrive at 1615..... *Twilight Zone* .. then it dawned on us.. that we were there too early. Batam time is 1 hour behind Singapore. We were looking at our watches and still thinking in terms of Singapore time. AAARGH!! ha ha ha ha
So we sat there at 1640, waiting for our Golden Raider. Gabe was nodding off at this point of time.. poor dude.. The boat only arrived at 1710 and we boarded the boat and took a ride back to Singapore.. it was a relief...
We got back at nearly 1810, passed through a slightly congested immigration. I went to have a quick look at watches. My current Casio (given to me by Kerry in 1997) is getting a bit old and brittle. The price is not that bad.. I got my eye on a couple of watches...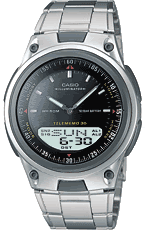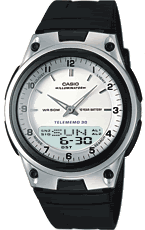 About RM100. Not bad eh?
We then made arrangements to meet Grace at Holland Village. Gabe and I took a cab to Holland Village and agreed to meet at NYDC Cafe and there we were shortly joined by Grace.
I ordered the Potato Salad
Gabe had a pasta
Grace ordered the Chicken Pizza.
The company was so good that I forgot to take pictures of the food... but I did not forget to take pictures when the deserts arrived!!
Grace had the Jedi Mudster
and I had the Cookie Monster Mudpie
*picture to be inserted here!*
I can't remember the composition of either one.. i should've taken it down... but
1. Jedi Mudster ; Maltesers, Macadamia Nuts, Almond Ice cream and some stuff like that
2. Cookie Monster Mudpie ; Oreo Cookie Bits, Chocolate Chips, Almond Ice cream and some stuff like that
I daresay.. better than Swensen's.. well we then went home to Gabe's crib and chilled by watching the movie "Be Cool" (on his new Infocus Projector). We had all in all a great time yesterday..
Am now preparing to go to Gabe's church. Well, Grace is coming to pick me up for the 1000 celebration. Gabe's already gone off to practice and to play at the first celebration @0830.
That's all.. will attempt to blog another interesting day of shopping and adventure..
PaulOS Blogging Off
Labels: Roadtrips