BackBlog 25 Dec 2004 - A Birth & A Wedding
Christmas Day.. the birth of my Lord and Saviour, Jesus Christ last year 2004, was indeed a day to remember.
It was also my former cell leader's wedding day.
Here's a picture of Anne Yeow and me worship leading at the wedding.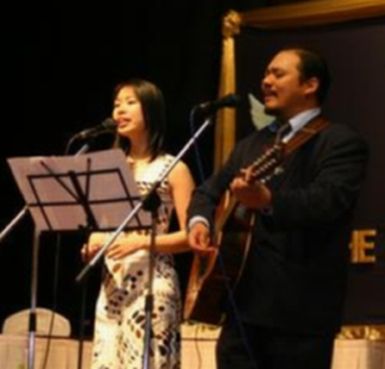 More details later.